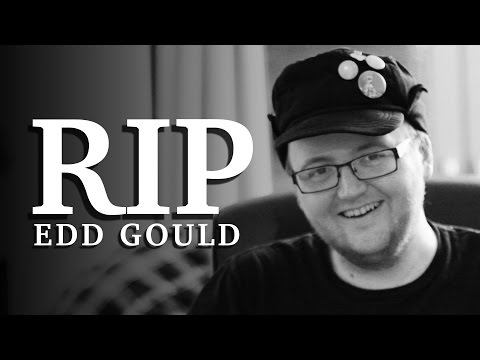 A note about TV networks, and times-a-changin'.
Rob, my co-worker, published this piece earlier tonight on his Facebook fan page regarding the recent airing of an episode of Glee, in which one of the songs featured was a blatant rip of an original song posted online by musician Jonathan Coulton. This is a copy/paste of his post; I usually post dumb jokes here, but tonight I want to talk seriously about "Glee" (the show on Fox)...
More alternate comics.
Tonight, I couldn't decide which version of this comic I wanted to go with, so I made all of them available via our Facebook page. The 'cats only' version is the one people seemed to prefer the most though, so I went with that one for the main site.
American memories.
Rob and I are currently talking about Visa stuff. In July 2013, I'm to have my Visa renewed to allow me to stay in the United States. That got me thinking about all the amazing times, new friends and wonderful, one-in-a-lifetime experiences I've had whilst I've been here. Honestly, none of these pictures would have been taken if it wasn't for you, the Cyanide &...
SDCC 2012. Combo doodle sketches #1.
Every major comic convention we exhibit at , we offer a 'C&H combo doodle' where, if you buy two items of merch or more, two of us will sit down and draw you a C&H 'combo doodle.' We just go crazy on the page for about 5 minutes, with both our work interloping and stuff. It's fun, it's a unique way to perform in front of fans and the result is a totally...
A story from my past.
Here's a copy/paste of a post I made on Reddit- the original thread asking "What was the longest you've waited for karma to kick in?" I hope it helps someone out there who could use it. "True story. I got bullied for roughly seven years straight daily when I was in secondary school (second level education in the UK/Ireland, taken from the ages 11-18). I had kids tell...
Follow-ups.
Sometimes, I make follow-up comics to Cyanide & Happiness comics that never make it onto the main strip, usually due to the rather arbitrary format the strip is in. Not a bad thing at all, since when I do make a follow up, I tend to post these as bonus comics on my Twitter/Facebook. Here's a comic I posted back in July 2010 along with it's follow-up, which never made it to the...
RIP Edd Gould, 1988-2012
Hi guys. I'm not sure how to start one of these, but let's give it a go. I would like to share a few thoughts of mine regarding the awful passing of Edd Gould, a brilliant mind and endlessly-vigilant person in the face of a horrible illness. Edd, who I consider a friend and wonderful ally in the world of internet entertainment, passed away on Sunday the 25th of March after a long...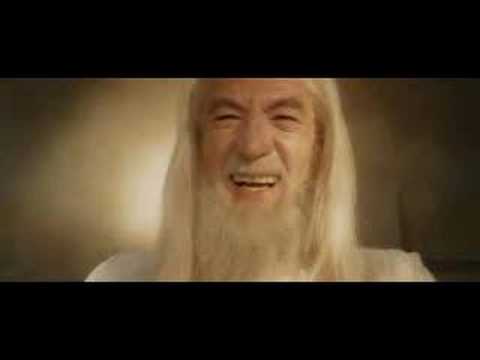 Without further ado, my 10 favourite Cyanide &...
I get asked this question a lot in interviews; whilst I'm aware that it's a mainstay question for the enthusiastic (if unimaginative) interviewer who wants to garner some personal thoughts from me regarding my own comic, it's starting to become a little repetitive. Therefore, I am going to indulge fully in my own egotism and bring you my top 10 favourite self-made comics,...
Five Second Films
I, along with the other Explosm fellas, star in today's Five Second Films. You can find it here;  http://5secondfilms.com/watch/standard_operating_procedure/ Enjoy. Michael Rousselet and the gang were kind enough to host some drinkin' time for us at their house when we were all in LA a couple of weeks ago, during which we shot this. What you don't know is that I was pretty...
The downside
I'd just like to make a quick note of this here- there's a downside to being a 'professional' cartoonist in that it attracts the worst kind of people; those that seem to forget that I am a human being, and that I don't solely exist to appease the sensibilities of others. Sure, that's my job. Unlike most jobs however, my job requires me being able to laugh and...
New short, huh...
Here's a couple of background stills I thought I'd share with you from our animated cartoons; One of the more colourful pieces from Ted Bear, this is taken from the 'remembrance' montage at the end. Gotta say, those lifesavers look pretty delicious, if I do say so myself. Another from the end montage of Ted Bear. Note Ted's teeth are sharp like a lion's...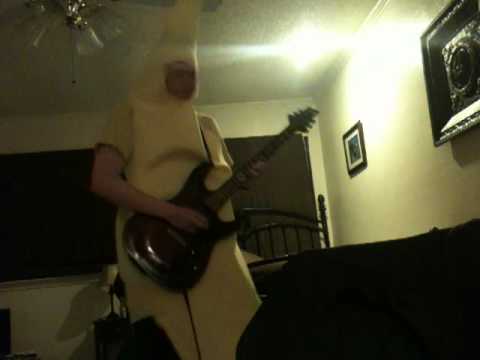 The demeanour of a northern Irishman.
I recently watched a film called Mickybo And Me, a 2004 Irish comedy-drama about the lives of two nine-year-old friends from opposite sides of the political divide in Belfast in the 1970s; a period when a civil conflict known (rather unassumingly) as The Troubles was in full swing. The Troubles was easily the most prolonged period of open warfare in modern Irish history. Spanning nearly 30...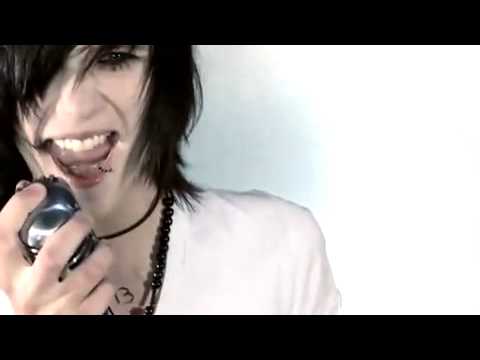 Baltimore
Rob and I are currently in Baltimore for 4 days, where we're going to be giving a talk and selling some merch at JohnCon, an annual convention at Johns Hopkins State University. Here's a few snaps I've taken of the trip so far; Above: Baltimore is a wonderfully-cheery blue collar city from the outset, what with it's welcome sign being emblazoned on the side of a large...
Being Funny (or trying my best) Part One: picking...
Let me be the first to say this; I know I'm not always bang on the mark with my comics! If anyone ever comes up to me and says "hey Dave, such-and-such-a-day's comic wasn't particularly funny", I'll often find myself being the first one to agree with them. I can often easily see why someone didn't find such-and-such-a-day's comic funny. With...
Belfast, I'm coming home.
see you in 10 mins
Virtual bus tour.
Wanna know what really cures homesickness? Google Earth!  As a lot of people I know can probably testify, I will spend hours on Google Earth zooming around our fair planet. I have the strangest fascination with scale; I have a strange, almost OCD-like obsession with trying to gain a proper comprehension of the size of some things in comparison to others, such as buildings and cities. ...
Gig review- The Get Up Kids w/ Steel Train
Date: 23rd January 2011 Venue: The Loft, Dallas, TX This post is much more than a review of a band- this gig was a very special one for me. Here's some backstory; I first heard The Get Up Kids back in 2003, through a friend of mine called Ryan Holmes, or just Holmes for short. Holmes was a huge fan of the band already, and had indirectly put me onto them purely through his rather open...
I know the questions, all you want are the...
Let's take another dive into the questions you kind folk have been sending me. lesgarcons asked: I was wondering, when you use your voice on the C&H shorts, you change your voice to sound like a 15 year old, or that's your regular voice? love from Brazil I tend to put on a more cartoonish, childish voice for the cartoons, although my voice isn't the lowest to begin with....
When work is easier than a vacation
NB. This was first written on a plane on the 2nd January 2011, after spending 38 hours completely lucid. Or at least at the highest level of lucidity I could muster at the time. Me on a plane from from Dallas to London, January 2nd 2011 after being awake for 38 hours. Look at that miserable, war-torn face. I've got larger bags under my eyes there than a lot of dudes keep between their...
Merry Christmas, one and all.
Merry Christmas everyone. I realise I've been neglecting this blog a little over the past coupla weeks, and for that I apologise. This last month has just been a hectic flurry of activity, both Explosm-related and awful-journey-related. I'm currently back in Northern Ireland with my family (and girlfriend in tow), after an absolutely murderous pilgrimage across most of the UK due to...
Dear Law & Order: SVU
I have a few questions for you, Law & Order. Please, take a seat. a.) Why does everyone make superfluous and redundant metaphors when they want to say something, rather than just say what they mean? Surely it's easier to say "he got away, we'd better find him before he finds the girl", instead of "the cat has clawed his way out of the holding cage, and...
Homesickness.
I find myself feeling a strange pang at times when I'm on my own. A pang that I am only in danger of when there's noone else around to keep me within the confines of concrete reality, and I freely let myself slip into a nostalgic and romanticised flurry of old memories, faces and places. I'll be sitting at my desk, mulling over the evening's activities when a certain song...
Washington Post
I forgot to mention that a short while back I did an interview for The Washington Post, one of the U.S's most circulated newspapers. You can have a read here, I think it's a pretty interesting read; http://voices.washingtonpost.com/comic-riffs/2010/10/the_riffs_interview_cyanide_ha.html We've done a coupla big U.S newspapers now (this one, and The New Yorker) and it's...
Gig review- Jonsi
Possibly in light of my rekindled affair with absorbing new music, I attended my first live gig in quite a while after my previous music related blog post- what a fantastic reintroduction to live music it was, too. Jonsi from Sigur Ros was in Dallas gigging his solo wares, and I don't think I could've asked for more from a live performance. Honest to God, best gig in years. I realise...
A wee taste of home.
Let's talk about feeesh. After much consolidating and conferring with the little council inside my cranium, I have finally bought an aquarium. A bit random for a blog subject, yes, but it's something that has been prodding my skull for a while. Yesterday, I christened the tank with the first fish to grace it ever, and I'm really feeling rather proud of my little setup. The fish...